Doradztwo i umowy
Opracowujemy również projekty dla stron trzecich, z naszego biura lub na miejscu naszego klienta.
Work as a contractor ar the client's office
Jest to możliwe dla głównego dewelopera tej małej firmy- Carles Estevadeordal, do wykonywania umów krótkoterminowych od 1 do 6 miesięcy, z możliwością przedłużenia, w biurze klientów jako wykonawca przyczynić się z jego umiejętności i doświadczenia z zespołem rozwoju klienta.
Carles ma ponad 10-letnie doświadczenie w iOS, pracując z liczną większością dostępnych ram i opracował około 20 projektów o różnej złożoności. Oferując idealne połączenie elastyczności, dostępności w krótkim czasie i profesjonalizmu.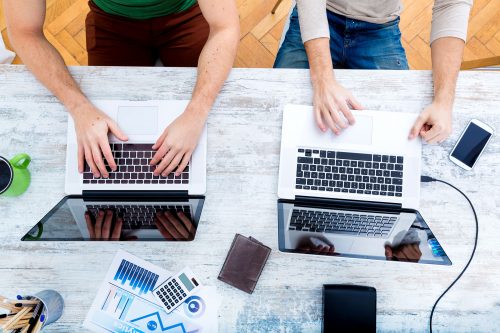 Remote development from our office
Opracowujemy również projekty dla stron trzecich lub możemy pracować w ramach zespołu, opracowując zdalnie konkretne zadania projektu w Swift i Objective-C. Chociaż wolimy pracować jako część zespołu w raczej średnich i dużych projektach, ponieważ mamy już doświadczenie w pracy w dużych projektach, co widać w naszym portfolio.
Jako zewnętrzny wykonawca oferujemy umiejętności i elastyczność. Dzięki ponad 20 niezależnym aplikacjom w Sklepie App Store mamy doświadczenie dźwiękowe w całym cyklu życia tworzenia aplikacji, dzięki czemu możemy skutecznie współtworzyć większość zadań wymaganych do pomyślnego opracowania aplikacji.