Consultancies and Contracts
We also develop projects for third parties, from our office or at our client's site.
Creative Solutions
We have experience developing in various technologies, this gives us a wide perspective on how the best solution to a challenge.
User Experience
We have reached good commercial success, this gives us a good knowledge on what users value- which can be a very valuable contribution to a team.
Rapid Development
With more than 20 products in the App Store, various websites among other back-end projects developed- we have a verifiable high level of productivity.
Self Starters
Since our passion lies in developing apps and services to provide the best user experience for the users- we are self motivated to contribute to the best of our capacity to your project.
Work as a contractor ar the client's office
It is possible for the lead developer of this little company- Carles Estevadeordal, to perform short term contracts from 1 to 6 months, with the possibility of an extension, at the clients office as a contractor to contribute with his skill and experience with the client's development team.
Carles has more than 10 years experience with iOS, working with the bast majority of frameworks available, and has developed around 20 projects of varying complexity. Offering the perfect combination between flexibility, availability in short notice and professionality.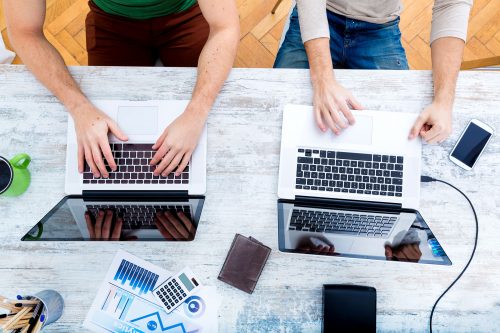 Flexibility and Professionality
Working with an experienced contractor offers the possibility to incorporate a senior professional that can start contributing immediately at demand.
Relocation in Short Notice
It is possible for our lead developer to relocate in 15 days, with no hassle for the contracting company as soon as a contract is signed.
Good Teamwork and Collaboration Skills
With good knowledge of today's collaboration tools it will not be a problem for our lead developer to start working with the rest of the team from day one.
Fast and Proactive Development
Our product track in the App Store shows that we do work with short App iteration cycles and that we adapt to the needs of the user anticipating their demands.
Remote development from our office
We also develop projects for third parties or we can work as part of a team, developing remotely specific tasks of a project in Swift and Objective-C. Although, we prefer to work as part of a team in rather medium to big projects, as we already have experience working in large projects as it can be seen in our portfolio.
As an external contractor we offer skill and flexibility. With more than 20 independent Apps in the App Store we have sound experience in the whole App development lifecycle, so we can contribute efficiently in most of the tasks required to develop an App successfully.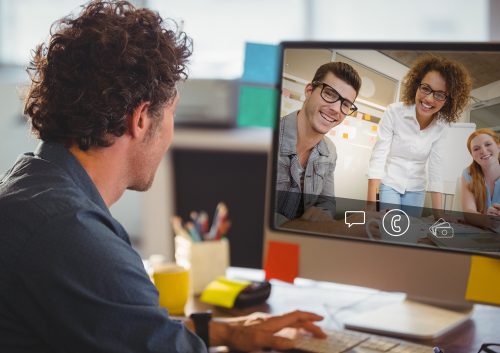 In Person Meetings and Start Up
There is the possibility to coordinate occasional in person meetings and a start up of the application if necessary.
Total Flexibility
Having a remote contractor gives the maximum flexibility to a client, from a few hours a week to full commitment for a determined duration.
Proactive Communication
Modern communication systems allow us to be in touch as often as if we where almost at the office. We also address issues in a proactive manner in coordination with the client.
High Productivity
After so many years of experience in the same platform, we have a deep knowledge of all its tricks- which allows our programming to flow continuously and fast.
Remote Work
From our office
Regular conferences
Work in a very productive environment
Possibility of occasional in person meetings
Rapid development
Full stack
Get more information
Catalonia Region
At the client's office
Great teamwork
Easy commuting around the region
In person meetings
Rapid development
Full stack
Get more information
Rest of the World
At the client's office
Great teamwork
Easy relocation
In person meetings
Rapid development
Full stack
Get more information